Just to update people, no one in Blood Legion exploited
anything
in LFR or any other aspect of game. We have spent all week doing the instance with 6 different alt groups on
25m normal mode
(check armory feeds). The confusion from Yapi's post is nothing more than incompetence and ignorance in wording.
Not every 'top' guild exploited this LFR mechanic. I know of several that have, and several that haven't. In the end, bans are irrelevent, and no one wants to see the competition be removed. As long as the gear that was obtained through exploiting the LFR is removed, I think everyone will be satisfied. I'm just glad to see Blizz do something about it and it not penalize guilds who 'do the right thing' (ala Atramedes exploit during t11).
Btw, If anyone wants to see the type of logistics that go into what we're doing, feel free to look at the planning we have had going for months: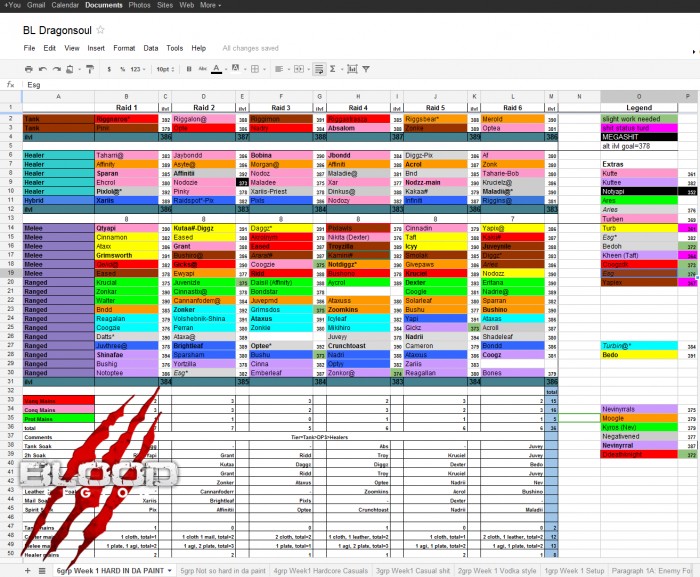 Now let's just see how things play out this tier during heroics.
-Blood Legion